ATOM OUTDOOR LIMTITED
Energizing your Brands
OUR AREAS OF SPECIALITY
SITE IDENTIFICATION
Site identification throughout the country so as to achieve the marketing objectives.
BILLBOARDS DESIGN AND FABRICATION
This entails setting up of billboard stands, MS plate and other structures.
WALL BRANDING
Wall branding is a very good way of creating a stunning branded space that is completely unique to your business
BILLBOARDS MAINTENANCE
Including washing, refilling and painting the eroded parts of the billboard faces
TIMELY REPLACEMENT AND UPGRADING BILLBOARD
Timely replacement and upgrading billboards or torn/damaged vinyl and flexi faces
VEHICLE BRANDING
Vehicle branding is a great way to market your business. It establishes your business and brand in the eyes of others.
Request a call back
Would you like to speak to one of our sales executives over the phone? Just submit your details and we'll be in touch shortly. You can also email us if you would prefer.
BILLBOARDS AT PRIME LOCATIONS
Wandegeya Stage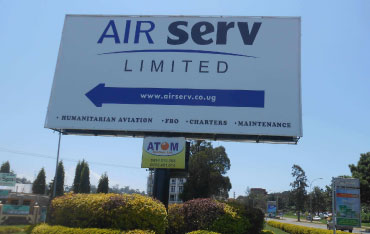 Airport Road
Kafu, Gulu Highway
some of our proud clients
---